Nepal's cement hub Bhairahawa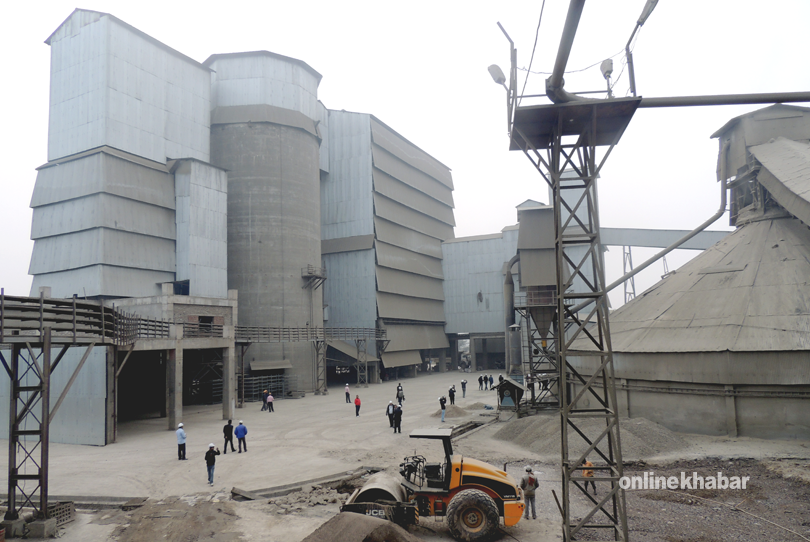 With 11 of the biggest cement factories based in the area, Bhairahawa can easily claim to be the cement production hub of the country.
Factories in the industrial border town, especially the Lumbini Industrial Corridor, churn out around 100,000 sacs of cement every day, and according to industry insiders, 40 per cent of all cement sold in Nepal comes from one of the plants in this town.
If you have heard of any big name in cement these days, it is probably manufuactured in Bhairahawa.  Siddhartha Cement, Jagadamba Cement, Reliance Cement, Goenka Cement, Brij Cement, Supreme Cement, Pathank Cement, Ambuja Cement, Agni Cement, Bishal Cement and Arghakhanchi Cement are all based in Bhairahawa.
However, due to a crippling power crisis in the country, the factories are unable to fully utilise their installed capacity.
Why Bhairahawa?
Bhairahawa's strategic location, industry members say, is the main reason why factories want to set shop here. The city also has a relatively good infrastructure. Similarly, it is easy to get to different parts of the country by road, as the town is connected to key highways.
"In terms of cement production, Bhairahawa is on top," says Rajesh Agrawal of Siddhartha Cement. "Birgunj comes a close second."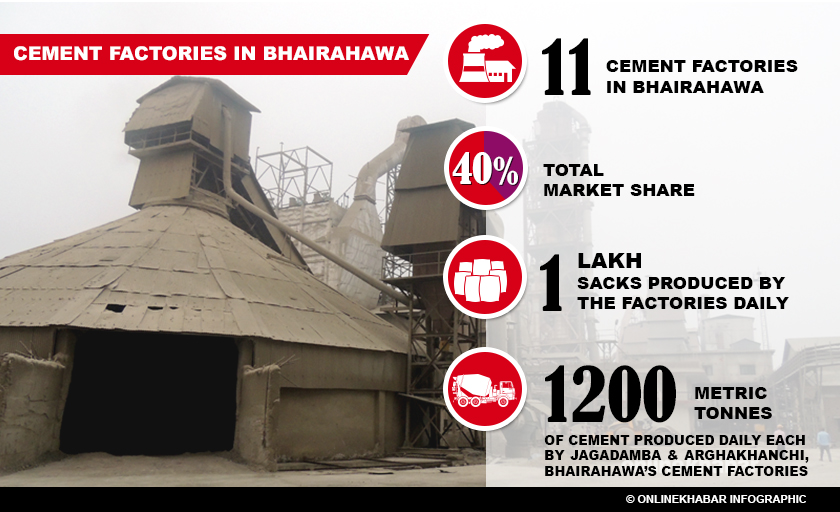 What about Lumbini?
Bhairahawa lies near the ancient site of Lumbini, where Siddhartha Gautam was born. A government policy bans the operation of factories within a 15 km radius of the holy site.
Ten cement factories in Bhairahawa have stalled plans to expand production because to do so, they would have to acquire land near Lumbini. The factory operators have demanded that the government policy regarding expansion should be revised to allow environment-friendly plants.
Another problem the cement factories are facing is the lack of reliable power supply. If the region gets a steady supply of electricity, factories that have been shut will reopen and new ones will be setup, believes Rajkumar Sharma of Siddhartha Chamber of Commerce & Industry.
Future is energy
"We will soon get a 132 KVA transmission line," says Sharma.
An additional 200 MW will be transmitted to the Lumbini Industrial Corridor in the near future, says Sharma. The transmission line will reach the area via Tuti Pipal and Mainihawa. Then the expansions can go on at a more rapid rate, says Sharma.